Vudoo
We developed a visually compelling website for Vudoo that communicates their value proposition and expresses their brand personality.
Background
Vudoo is a cutting-edge interactive video platform that helps brands deeply engage with their audiences through intelligent video content.
Recent growth presented the opportunity to refine the brand messaging, positioning and visually personality, bringing it in line with where the company is today.
Vudoo came to Bravo to translate its refreshed branding into a user-friendly, high-performing website that helps to build trust and credibility with its target market.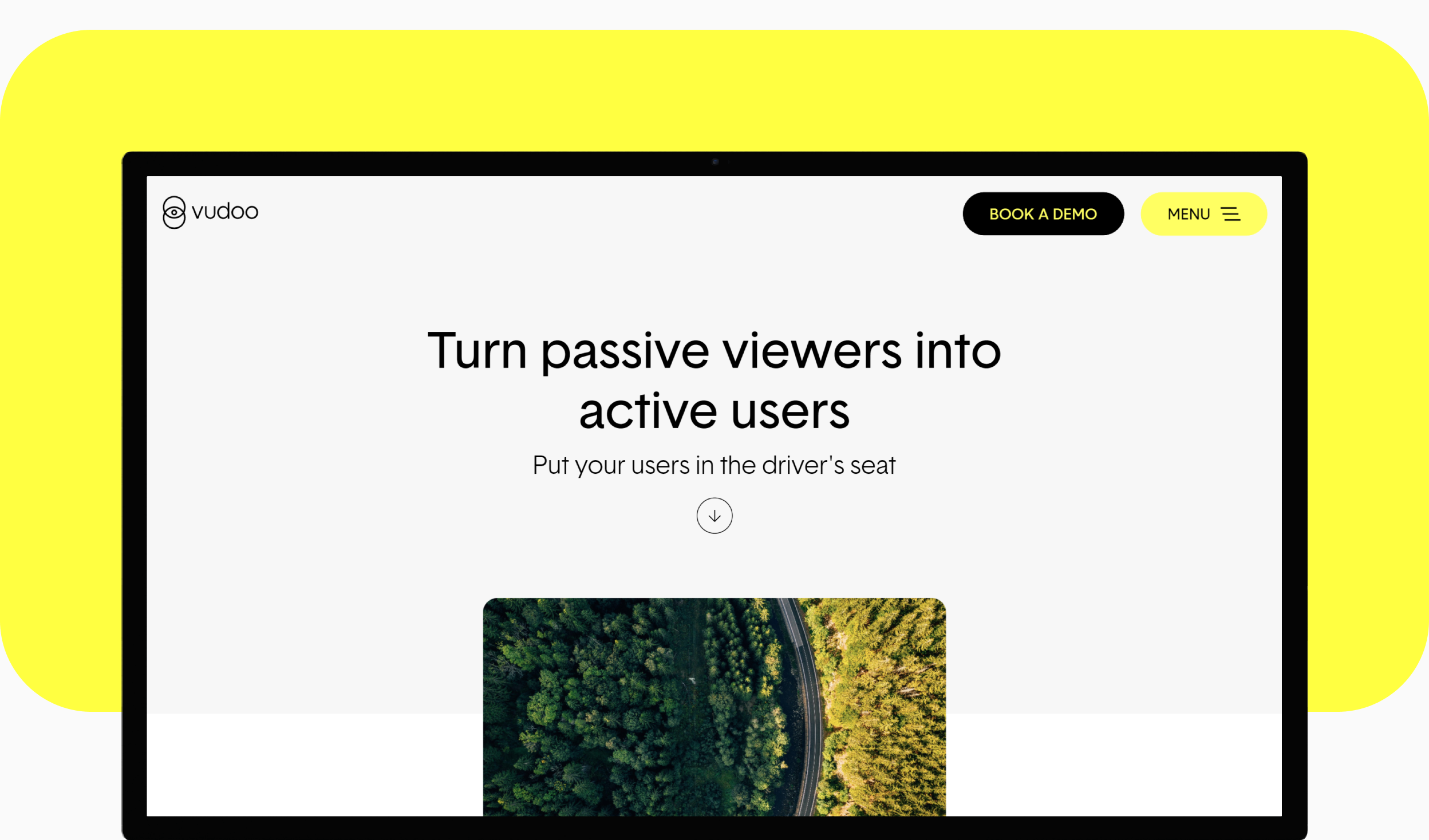 Bravo's Solution
We transformed Vudoo's digital presence with a complete visual overhaul and structural rebuild of their website.
Our brand new solution includes:
A strong visual representation of Vudoo's brand, personality and value proposition 
A well-considered intuitive design, alongside easy and smooth navigation
Full-screen immersive hero video content to bring the product and brand to life 
Video gallery carousel to showcase customer case studies 
Use of animation to bring movement to the site and keep audiences engaged
SEO improvements including structured data, mobile optimisation & image compression
Dynamic real-time content updates in user-friendly Umbraco CMS
Analytics for ongoing insights and optimisation
Outcome
Vudoo's new website effectively communicates its product offering and value proposition from the onset.
Their refreshed branding work is imaginatively reflected in a clear and compelling way. And the clever use of video captivates the audience and highlights the product in action.
Alongside the visual transformation, the new website is technically strong, high-performing and set up for ongoing SEO success.
Services provided
Stakeholder facilitation
Discovery and digital strategy
User Experience (UX) design
Visual design
Mobile responsive front-end website application development
Back-end application development (Umbraco CMS)
Testing
Hosting and support
Digital marketing
Next case study
Illuminate Adelaide
Delivering a functional user-centric website that supports Australia's newest major winter events program.