Driving business performance through strategic creativity.
Our team stay on top of the ever-changing digital marketing landscape so you don't have to! We offer tailored service and attention to detail that others don't - with a genuine commitment to delivering great results and return on your investment.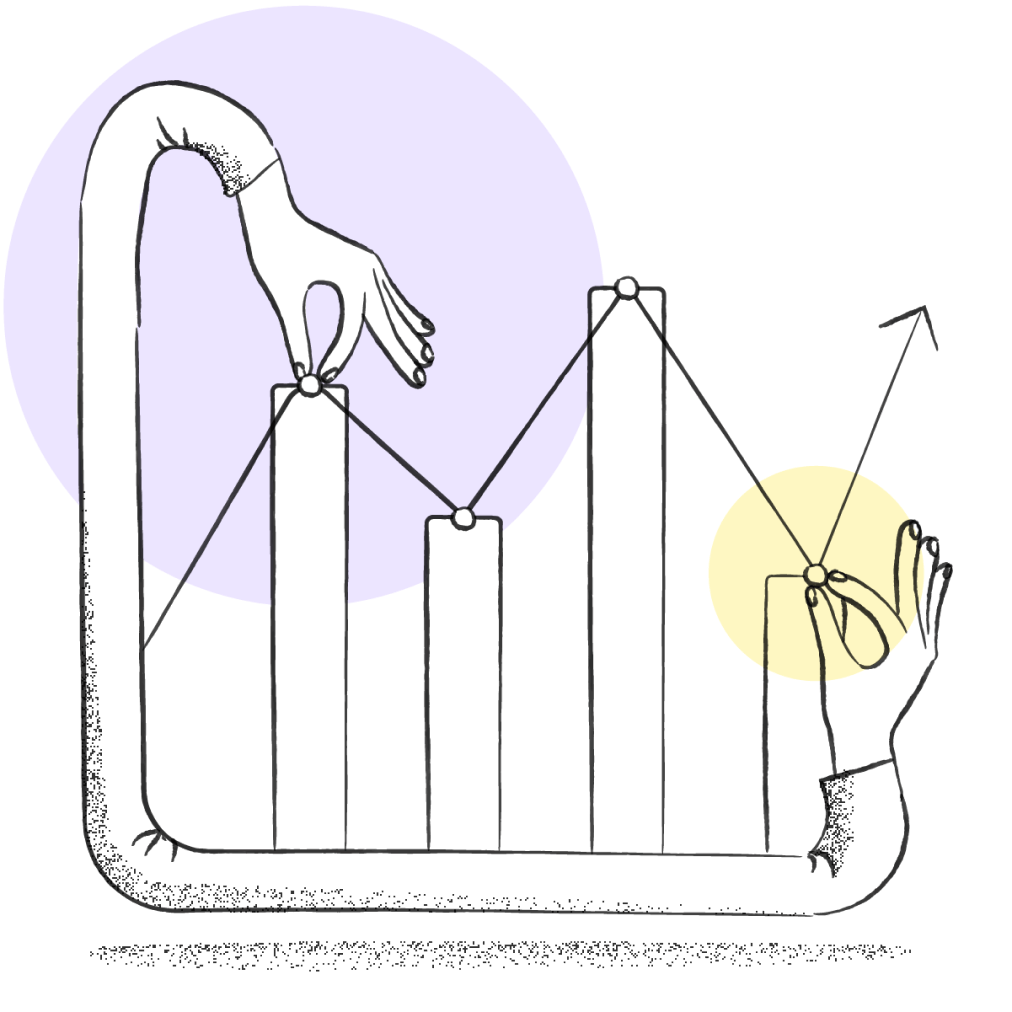 With billions of people online each day, your target audience is out there - but will they be able to find you? Creating an amazing digital experience is the first part of the process, but it's effective ongoing digital marketing that will continually connect you with the right customers. 
With our finger on the pulse of the latest technological advances, we're here to help optimise your online activity to generate awareness, leads and conversions, and keep your customers engaged. Offering a personal, tailored, expert service that's second to none.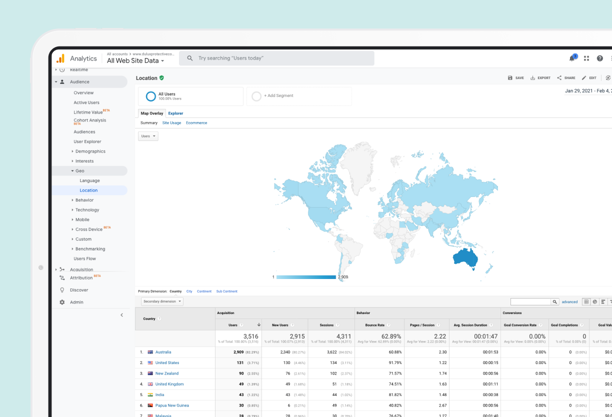 Developing your digital marketing strategy
Early on in our partnership, we'll set SMART strategic goals together (Specific, Measurable, Achievable, Realistic, Timebound) and agree on the best path forward to reach them. 
Together, we'll create an initial 3-6 month digital marketing roadmap, meeting weekly for performance reporting against key metrics and adapting as needed to keep you on track. 
Your engagement with Bravo is on a month to month basis - there's no lock-in contract. We're genuinely committed to achieving your goals and building on your solid online foundation.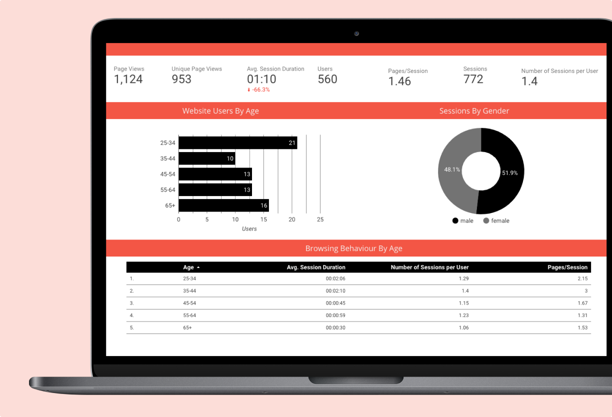 Data-driven decision-making and campaigns that deliver
You want a marketing support agency that is actually going to deliver on their promises. You'll find proof of that in the analytics reports and the results you'll see when you work with us. Your marketing support package will be tailored to your needs and cover every aspect of your digital performance from building awareness to user behaviour and sales conversion optimisations.
Our digital marketing services include
Google's algorithms and tools advance at a rapid pace and many of our clients can find this overwhelming. We support our clients to ensure they have correct tracking setup before websites or apps go live and we monitor this on a regular basis and we build your understanding along the way. We can also prepare a retrospective benchmark report to demonstrate the history of results and the ongoing impact we have.
Assessing which campaigns or content is driving the most sales requires specific conversion tracking and our expert team will work with your current or new systems and third-party providers as required to ensure you can see the effectiveness of your eCommerce.
Almost nobody goes to the second page of search results - you need to be at the top for your target keywords and phrases. SEO is vital for improving your natural search result rankings. We conduct SEO and technical audits, keyword research, technical optimisation, backlinking and content strategies and long term optimisation to get your ranking higher.
Get the best return on your investment in Google Ads with our attentive search engine marketing management. Building on the keyword research and SEO, we will take care of your SEM copywriting, campaign creation, split testing, landing page optimisation, bid and budget management to ensure the best return for your business. For our not-for-profit partners, we know the ins and outs of managing a Google Grant account too.
Collaborating with your marketing social content producers, we'll setup and optimise campaigns with effective targeting and retargeting on Facebook, Instagram, LinkedIn and more. This will ensure your content gets seen by the right people at the right time - building awareness and high quality lead generation.
Display advertising is a cost-effective and highly targeted alternative to out of home advertising to drive visual brand awareness.  The Google Display Network (GDN) allows you to run display ads which are shown across all Google Partner websites. We'll help you develop campaigns, prepare creative, publish and optimise.
Video advertising allows you to combine the effectiveness of pay-per-click targeting and optimisation tactics, with the emotional engagement of video, to enable your target audience to connect with your brand in a meaningful way.
As User Experience experts, analysing and optimising how your users are interacting on your website is what we do best. We monitor how users are interacting with your site at every stage of the sales funnel and bring our expert team together to make data-driven decisions that will improve your conversion rates.
We work with you to determine the appropriate detail and frequency of your reporting. Regularly reviewing your analytics and tracking, we provide a report on key insights and recommendations directly to your inbox. We will creatively plan and problem-solve together ensuring ongoing optimisation and achievement of your goals. Rest easy knowing your digital marketing is in good hands!
When you work with Bravo, our marketers have the designers and developers who built your product on-hand to problem-solve and implement recommendations and ideas so you don't have to manage multiple agencies to get the job done. We meet regularly, keep you informed at every stage, really listen to your feedback and try to make your job and life easier. Our clients tell us they like us - we think you will too.