Tenfold
We brought Tenfold's vision to life with a powerful digital portal that transforms communication in the commercial leasing space.
Background
Founded by two property professionals with bags of industry experience, Tenfold is a new Australian company with an aim to digitally transform the day-to-day interactions between Commercial Tenant Representatives (working for tenants looking to rent commercial property) and Commercial Leasing Agents (working for landlords looking to lease their commercial property). 
Through their own experience working for a global real estate company, Tenfold founders Charlie and Andrew knew that existing processes for sending, receiving, and responding to commercial property briefs were time-consuming and inefficient. With a heavy reliance on spreadsheets and manual data-entry, as well as missed opportunities for data collection, the system was in need of a digital shake up!
Kicking off with a detailed Discovery phase, Bravo worked with Tenfold to understand their target market, prioritise their key requirements and craft a solution that solves their problems. The resulting Tenfold Portal is a robust, scalable and efficient technical solution that makes it simpler, quicker and easier for Tenant Representatives and Leasing Agents to do their jobs.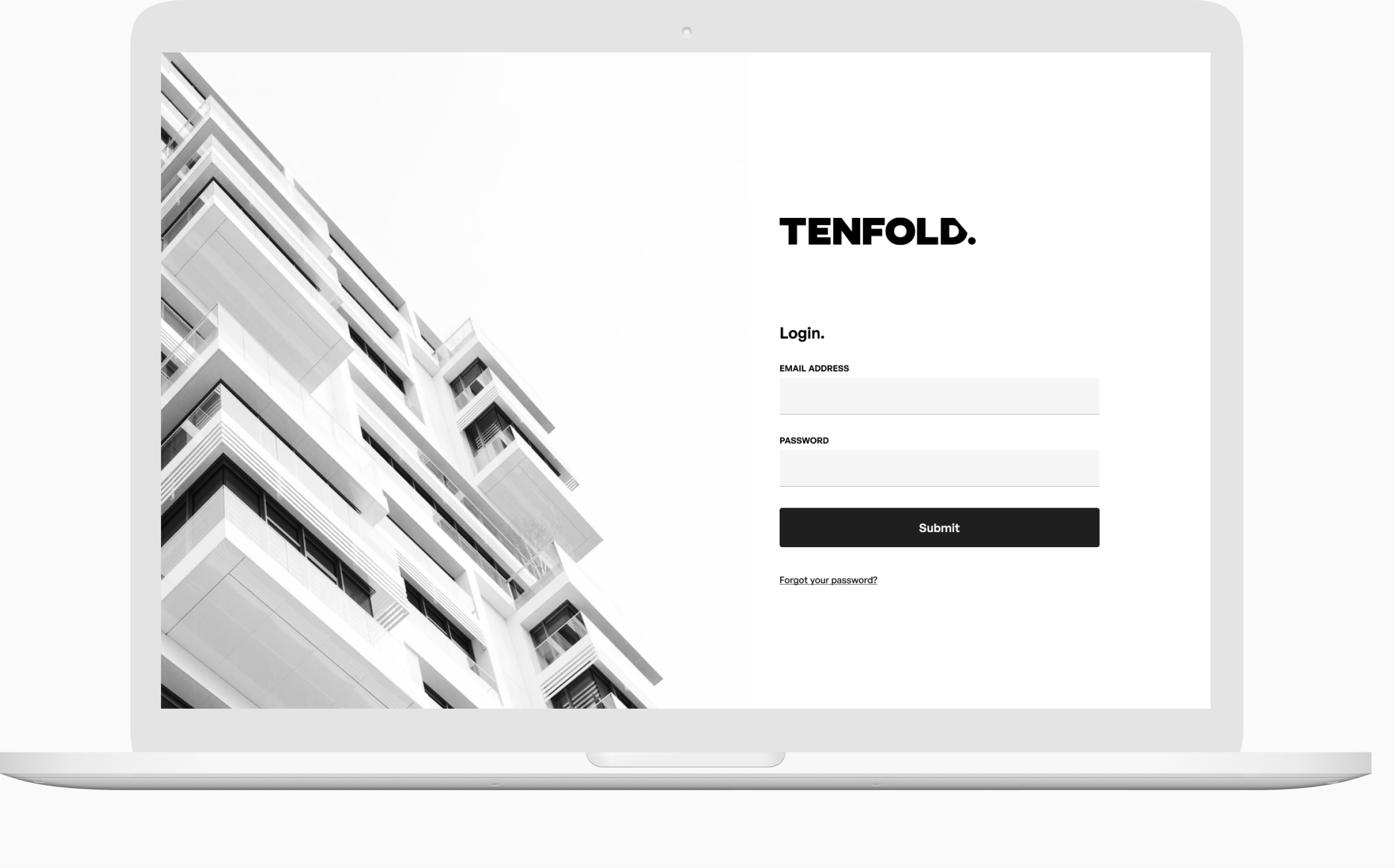 Our solution
Tenfold's new online portal has the power to transform the current manual processes in the commercial property leasing industry with a singular, streamlined, data-driven system. 
Dashboards for viewing, editing, opening and closing briefs plus submitting, editing and deactivating properties 
Bespoke templates to create new briefs and properties in the portal
Bulk upload of properties into the portal
Validation check of submitted properties against brief requirements
Time-stamped property submissions 
Secure account creation and login management capabilities
Notifications for new or withdrawn property submissions 
Filtering and CSV export capabilities to aid review of responses
Creation of Tenfold's brand identity including name, logo, colours and brand assets 
A solid foundational platform with scalability for future growth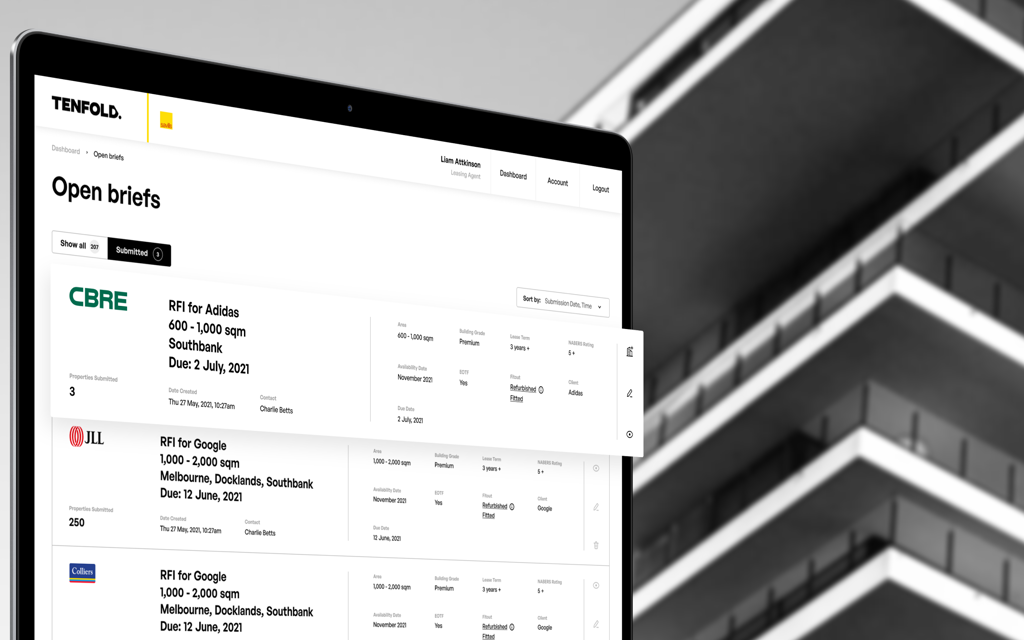 Tenfold is incredibly thankful to the whole Studio Bravo team for their ongoing support from the initial concepts to delivery of the product. Throughout the whole process they have delivered well above our expectations and were always quick to address any questions we had, allowing us to realise our vision.
Outcome
Our bespoke tenant portal has certainly hit the mark with the Tenfold founders! By capturing their goals, needs and desires early on in the process, we've been able to take their business idea and transform it into a functional, useful and forward-thinking digital product. All while keeping budget, scope and their potential return on investment in mind.
Many of Australia's major global property companies began trialling the product this year. A great testament to the vision of our Tenfold client and to their successful collaboration with the Bravo team!
Services Provided
Discovery
Digital strategy
User Experience (UX) design
Company name ideation
Identity design
Visual design
Front-end website development
Back-end application development
Hosting services
Project management
Next case study
Vudoo
We developed a visually compelling website for Vudoo that communicates their value proposition and expresses their brand personality.