Methodist Ladies' College
Redeveloping the online presence of Melbourne's leading all-girls school
Background
Methodist Ladies' College (MLC) has long been recognised as one of Melbourne's finest independent boarding schools for girls. 
With a strong reputation backed by centuries of success, MLC needed to ensure that its website is reflective of the high-quality MLC educational experience. 
To support this aim, Bravo was tasked with redeveloping MLC's digital presence for a better quality experience for all stakeholders.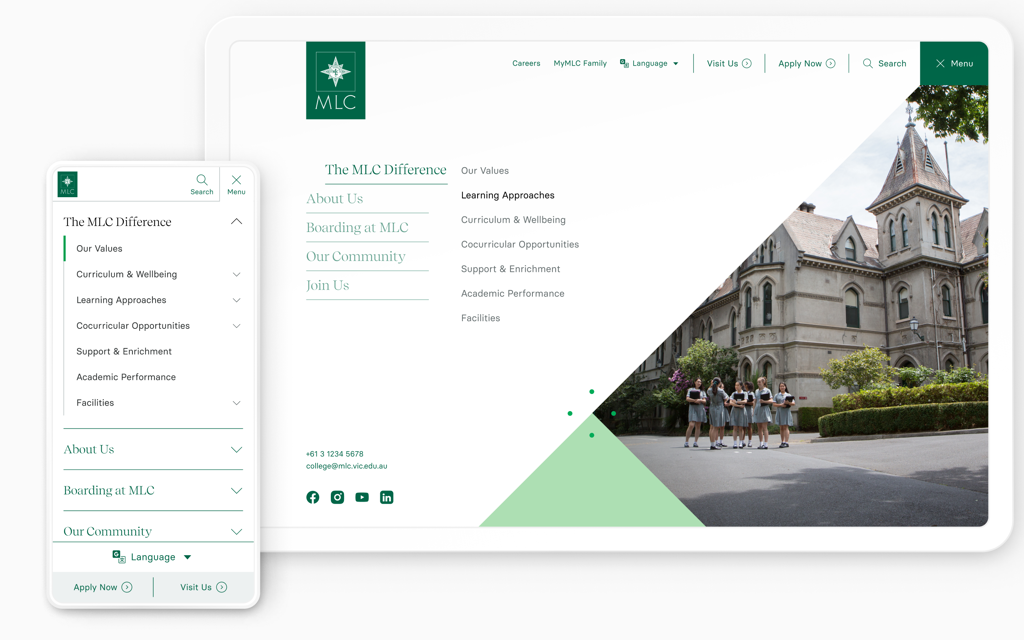 Our solution
Our vision for MLC's digital home was to deliver a streamlined user experience, providing MLC with maximum control over all content and forms, and delivering a flexible platform that can support future growth.
With that vision in mind, our solution for MLC included:
A new responsive website that communicates MLC's brand and value proposition

Integration of four previously separate microsites into the main site while retaining their functionality

An intuitive, user-friendly and easily editable platform built on Umbraco CMS

Simplified navigation to improve key journeys and make the website more appealing 

Reinforcement of the MLC brand through strong visual storytelling and incorporation of movement 

Reconsidered Information Architecture to optimise the site for registrations and applications

​​Consolidation of critical forms into a singular streamlined platform for simple and secure data collection

Creation of two calendars (one public-facing calendar with Key Dates and one in the MLC Family Portal) that are served with the same dataset from the CMS

Ability to create new landing pages and forms with ease

WCAG 2.0 AA accessibility compliance 

Ongoing support, maintenance and hosting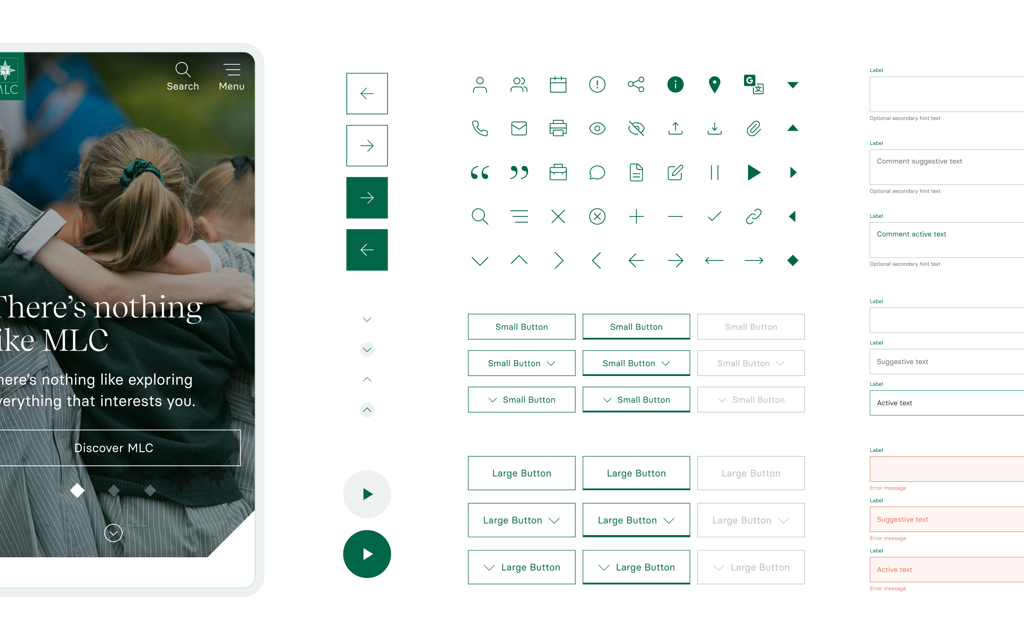 Outcome
Working closely with the MLC team, we designed, developed and delivered a more creative, efficient and suitable website for the future of their organisation.
The various systems that support the website, including the content management system, forms and calendars, have vastly improved in flexibility and effectiveness. And the experience delivered through the MLC site is now appealing, accessible and intuitive to navigate through.
We're proud to say our new and improved MLC website matches the institute's standard and reputation for excellence.
Services provided
Digital Strategy
Discovery
User Experience (UX) Design
Visual Design
Front-end website development
Back-end technical development (Umbraco CMS)
Testing
Accessibility compliance (WCAG AA)
Project management
Next case study
Royal New Zealand Ballet
We used Tikstream, Bravo's own in-house streaming service, to deliver the RNZB's outstanding digital content directly to the living rooms of thousands of viewers.