Australian Chamber Orchestra
We partnered with ACO to completely reimagine their digital experience using Sitecore 9 and Tessitura.
Background
The Australian Chamber Orchestra (ACO) is a highly regarded and globally renowned orchestral music brand. Pioneers in chamber orchestra music, the ACO breaks down barriers with daring, dynamic and explosive performances. With Artistic Director Richard Tognetti at the helm, ACO's musical experiences are profound, memorable and distinctive.
Naturally, it was essential to ensure their audience's online brand experience was equally virtuosic. Collaborating with the bright and adventurous team at the ACO, we were thrilled to deliver the awe-inspiring digital experience the brand and audience deserve.
Throughout a complex project, the team at Bravo consistently proved themselves to be reliable, creative, collaborative, knowledgeable and an overall pleasure to work with. I'd choose them again in a heartbeat.
Our solution
Through an improved user experience, the key goals were to create a seamless online ticket purchasing experience whilst also reaching new audiences through a powerful digital platform.
A completely bespoke user interface that is beautiful, engaging and functional
An embodiment of the ACO brand strengths and personality
An immersive full screen animated landing page bringing a modern and highly motion-based aesthetic design
Highly modular and customisable designs which can be updated between seasonal campaigns - including imagery, video, and colours.
Technical Development on Sitecore 9
Custom Tessitura API integration to create a seamless purchase pathway for the various ticketing options
Adage SmartSeat seat selection integration
Fully device responsive across various resolutions for mobile, tablet and desktop
AA Accessibility compliant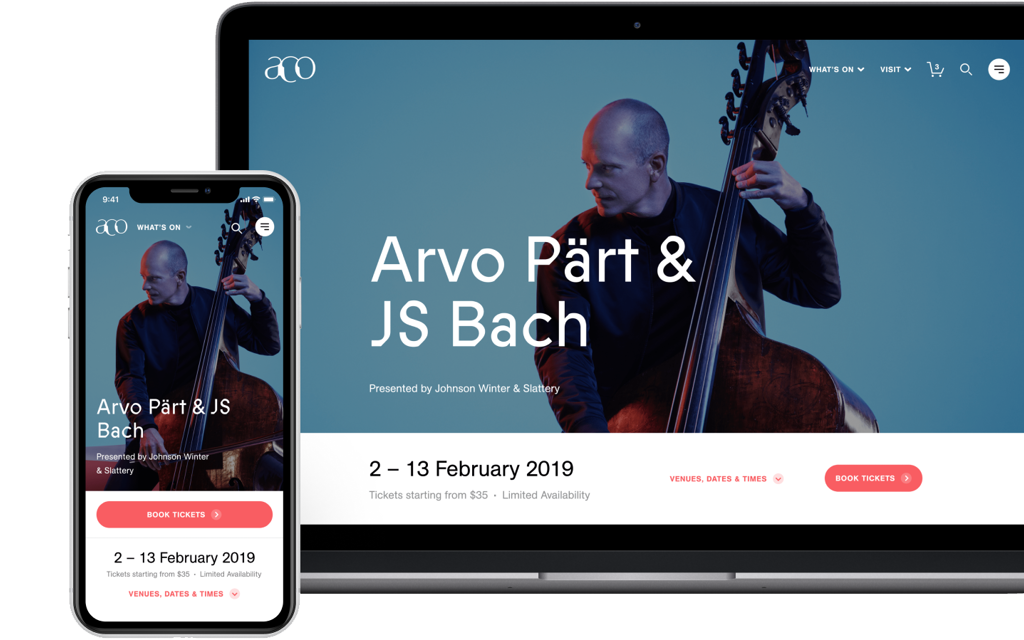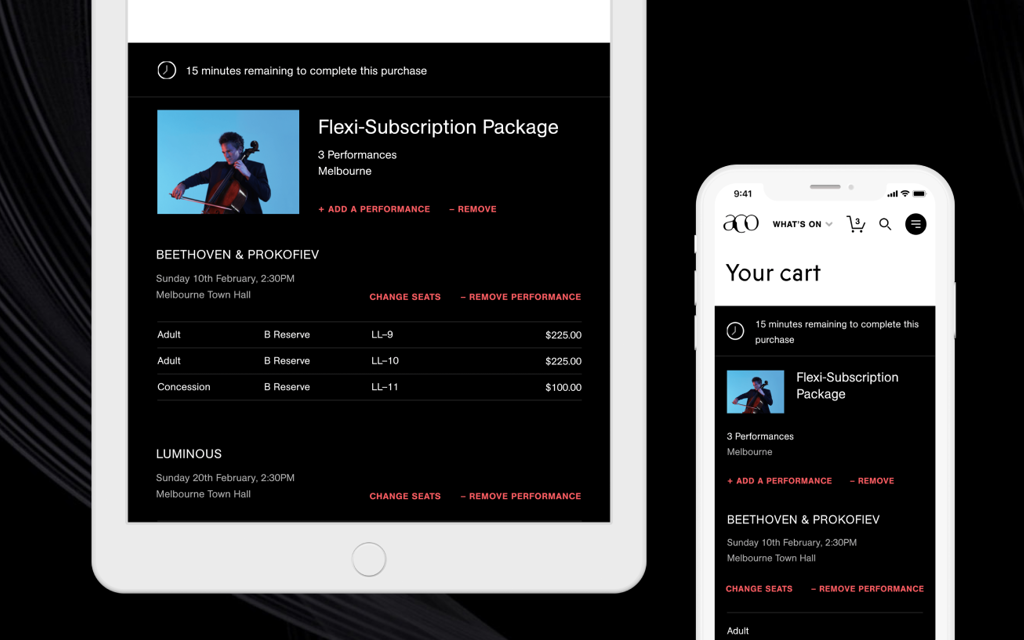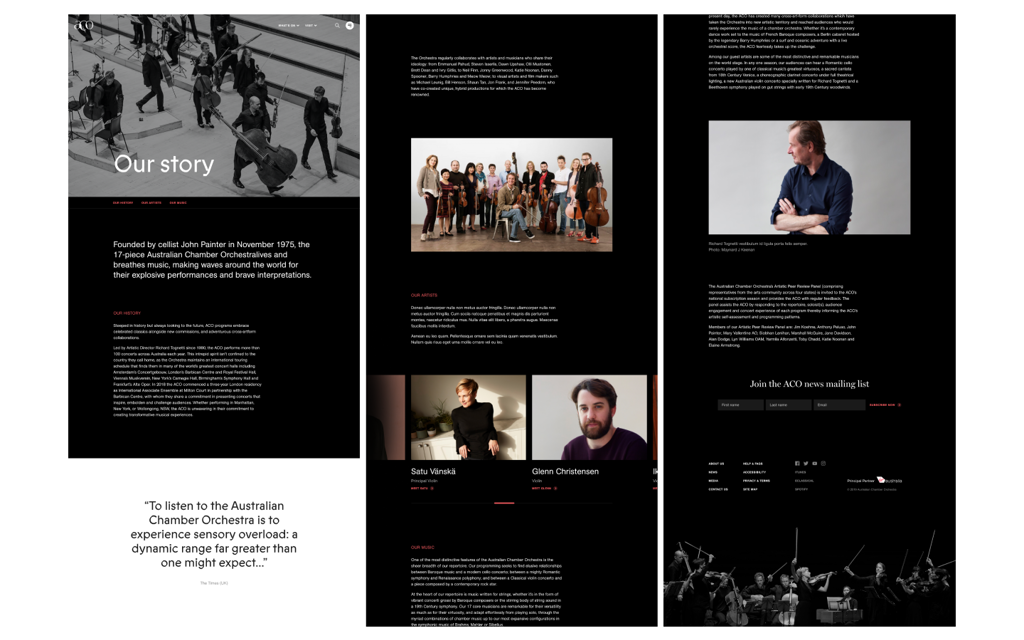 Services provided
Discovery
Digital Strategy
Persona Development
Information architecture
UX Prototyping
Usability Testing
Art direction
Visual design
Device responsive front-end website development
Animation
Back-end application development (Sitecore 9)
Custom payment and ticketing solution (Tessitura API integration)
Adage SmartSeat integration
Software testing
Search Engine Optimisation (SEO)
Hosting services
Digital marketing support
Project management
Next case study
House and Land World
We created a bespoke digital system ​​to increase house and land package sales for Mahercorp, and delivered an industry-leading website to integrate with it!