Arts Centre Melbourne
Our successful partnership with Melbourne's most iconic arts venue supports its ongoing digital experience transformation.
Background
Arts Centre Melbourne is an iconic cultural venue that brings people together for remarkable experiences. Since 2016, Bravo has been collaborating with Arts Centre Melbourne to transform their digital presence and drastically improve the ability for multiple audiences to easily engage, transact, interact and be inspired.
Initially selected to redevelop the Arts Centre website, we've since worked together on numerous projects including the Australian Music Vault. Key to the collaboration is our depth of understanding their wide-ranging user group. Together we've produced a new mobile-responsive Sitecore and Tessitura website (launched in 2017), a Webby Award honoree website for the Australian Music Vault, reimagined Asia TOPA festival website, redesigned the UX of the amazing Performing Arts Collection database and more.
Visit the Arts Centre Melbourne website
10+
Projects over 3 years
Honoree
Webby Awards 2018, Best Events Website
Outcomes
Bravo ensures that every project we build for Arts Centre Melbourne enables the organisation to have full control, meaning that the organisation is self-sufficient in their marketing and ongoing activity. Our solutions are designed with full consideration of the likely use cases and flexibility required for ongoing management and optimisation.
With the primary goal of mobile responsiveness, increased conversion rates and improved information architecture, the redevelopment of the Arts Centre Melbourne primary website delivered immediate impact to the organisation. Uplifts in conversion rates, basket size and upsells were seen across all device types. 
The outcome we are most proud of is the high client satisfaction rates we've achieve and Art Centre Melbourne's willingness to reengage us year after year.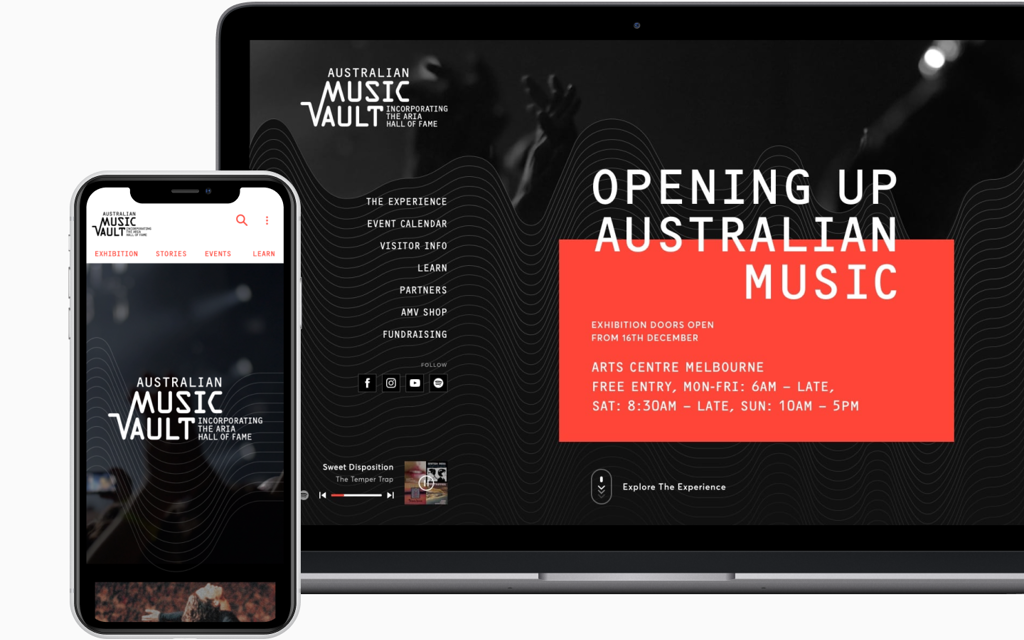 Arts Centre Melbourne's website redevelopment had very clear aims around an improved customer experience, mobile-first approach, and contemporary and user-friendly design. Bravo's work was integral to our success in achieving those goals. Always collaborative and innovative, Bravo was a great team to work with and I wouldn't hesitate to recommend them for future projects.
Our relationship
Bravo and Arts Centre Melbourne have colaborated on numerous projects through our relationship including: 
Arts Centre Melbourne website redevelopment on Sitecore 8.1 (2017) and Tessitura
Australian Music Vault website on Sitecore 8.1 (2017) including custom Spotify integration
Performing Arts Centre Collection website redesign (2017)
Asia TOPA website redevelopment on Sitecore 8.1 (2019)
Imagine Anew philanthropic campaign website (2019)
Various other minor projects
Throughout our collaboration, we have conducted extensive UX prototyping and user research, usability testing, visual design incorporating collaborating with branding agencies, co-design and development, stakeholder engagement, workshop facilitation and so much more.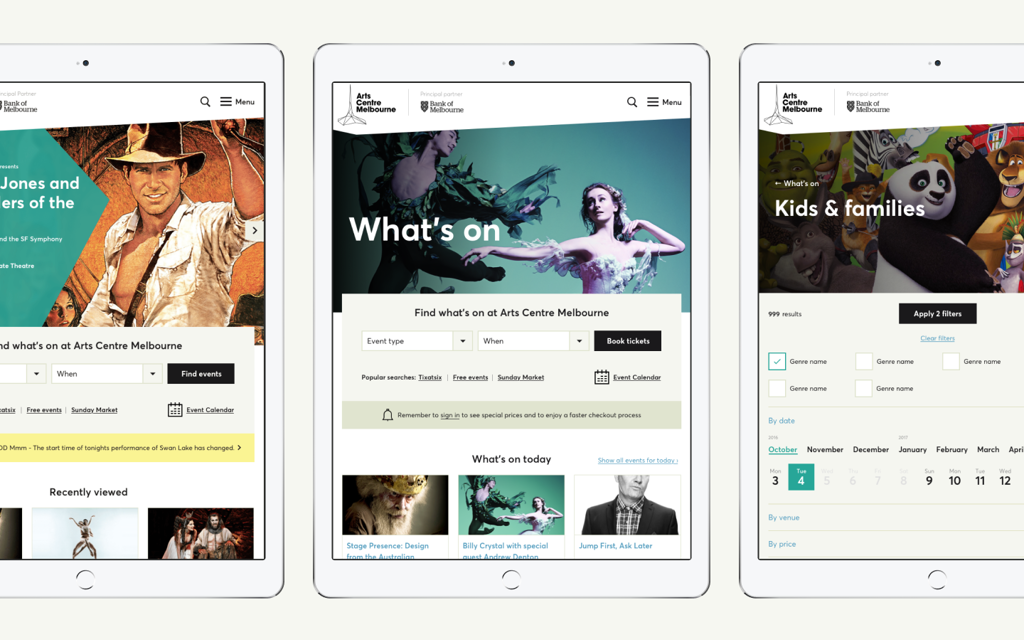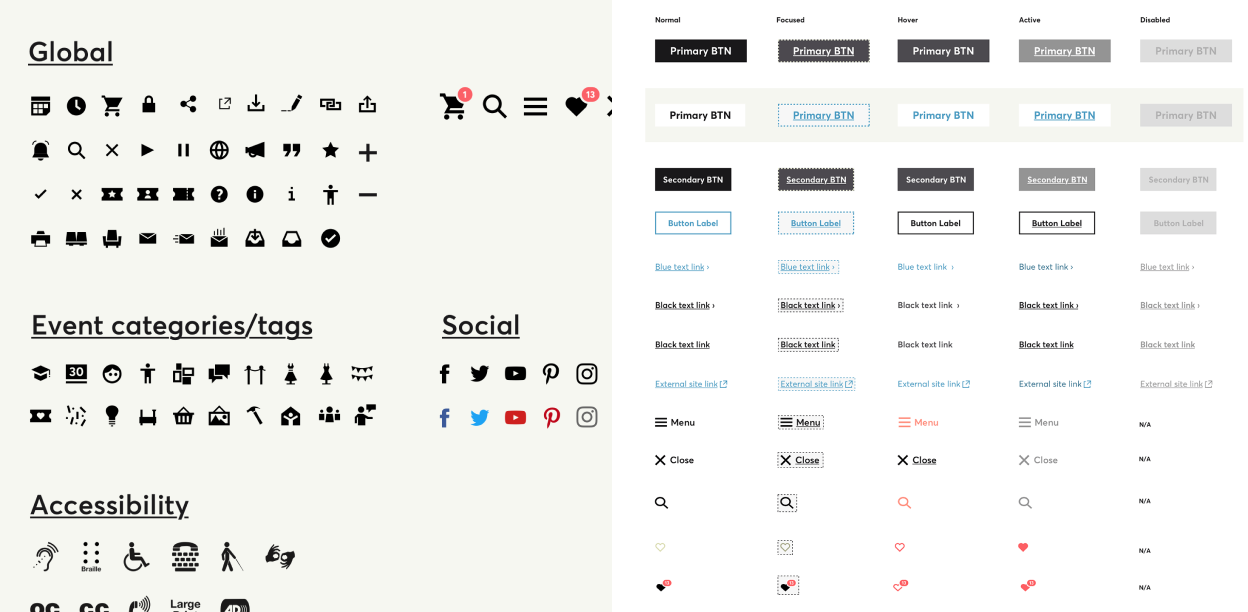 Services provided
Research and stakeholder facilitation
Digital strategy
User Experience (UX) design
Art direction
Visual design
Mobile responsive front-end website development
Back-end application development (Sitecore)
Payment & ticketing Solution (Tessitura)
Testing
Accessibility compliance (WCAG AA)
Next case study
Tenfold
We brought Tenfold's vision to life with a powerful digital portal that transforms communication in the commercial leasing space.