Independent Hardware Group/Mitre10
We transformed Mitre 10's eCommerce experience using Magento Cloud 2.3 and supported Home Timber & Hardware's growth
Background
The Independent Hardware Group (IHG) is Australia's largest independent hardware retailer group and a leader in servicing the trade market, committed to supporting locally owner-operator businesses. With major brands like Mitre10 and Home Timber and Hardware in its profile, IHG has experienced impressive growth and plans to defy big market players and take that growth even further.
Bravo was engaged to support both Home Timber & Hardware and the Mitre 10 teams with their goals of improving the online customer experience and continuing to increase sales across their national retail network and wide product range. 
Our collaboration has included a progressive digital transformation for Home Timber & Hardware since 2015 and a complete redesign and transition for Mitre 10 from Magento Community Edition to Magento Cloud 2.3 Enterprise Edition in 2019.
6
Different payment gateway integrations
360
Mitre10 franchise stores
Magento 2.3
Early adopters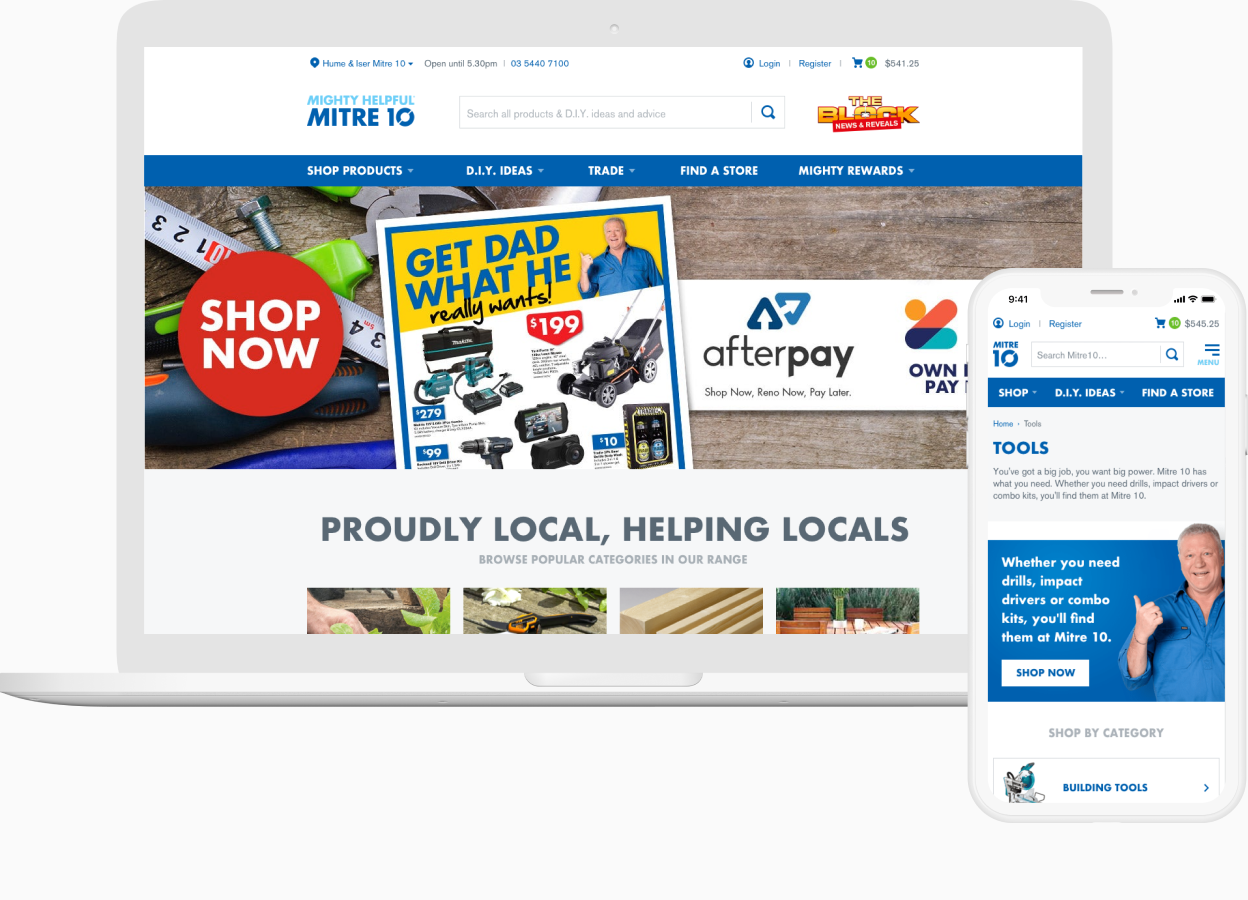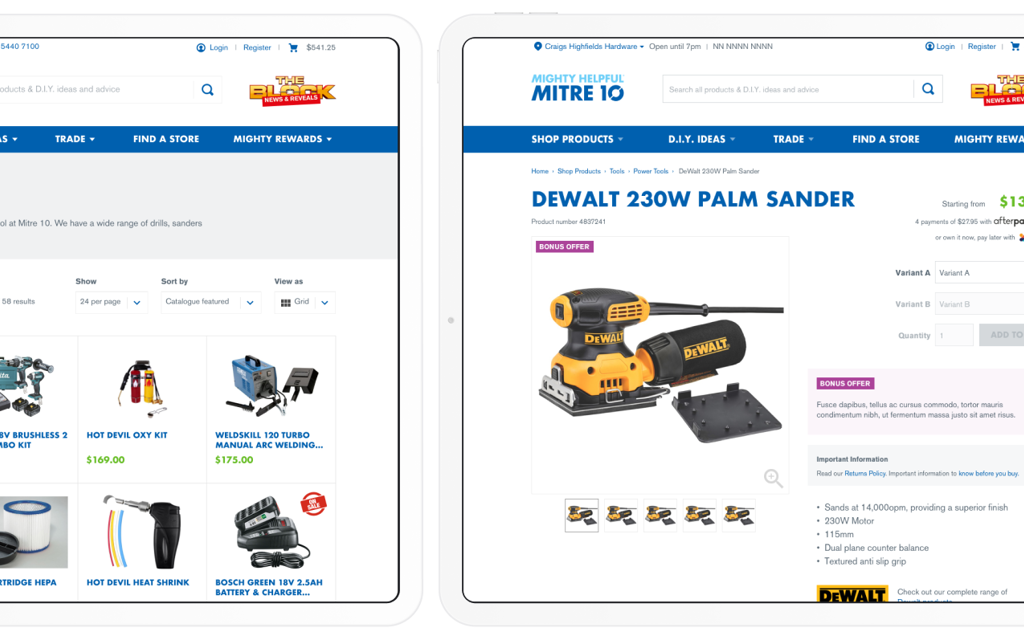 Our solution
Bravo's solution for Mitre10 included:
A completely customised eCommerce website, developed on Magento Cloud 2.3 Enterprise Edition showcasing Mitre10's full product range, capable of communicating transactions across more than 10,600 products to:
– 360 physical store locations
– The National Support Centre (Hub)
– The Mitre 10 Customer Service Team
Iterative application of improved UX and design to simplify and improve the customer journey while elevating the Mitre 10 brand digitally
Rebuild of the custom Order Management System (OMS) to integrate with Mitre 10's business fulfilment processes
Numerous API integrations
6 different payment gateway integrations to meet varying customer needs (Credit card, AfterPay, ZipPay, Google Pay, Apple Pay & PayPal)
Completely device responsive including mobile and tablet optimisation
Implementation of a reporting solution to support continuous optimisation of business processes
Agile project management approach, collaborating with the Mitre 10 team and Magento to meet key performance indicators
Bravo's solution for Home Timber & Hardware:
Was underpinned by in-depth market and competitor research to inform UX design and search engine optimisation
Progressive transition from a brochure website to a fully mobile-responsive showcase to a 'click and collect' e-Commerce model 
Links with customer rewards program
Built with open-source Umbraco CMS and e-Commerce integrations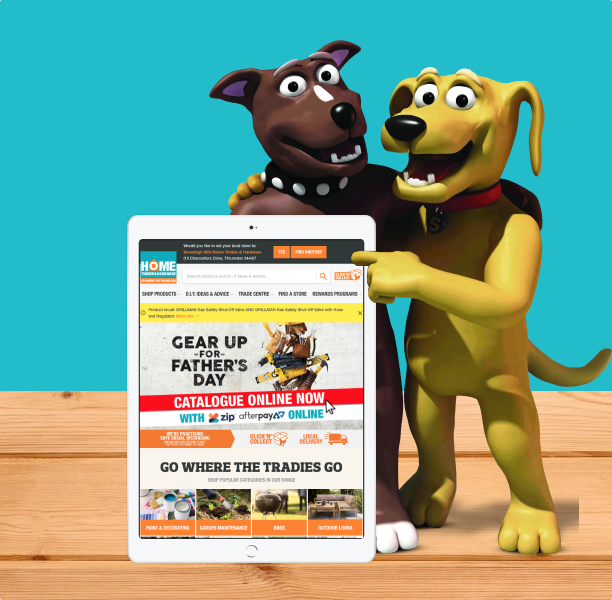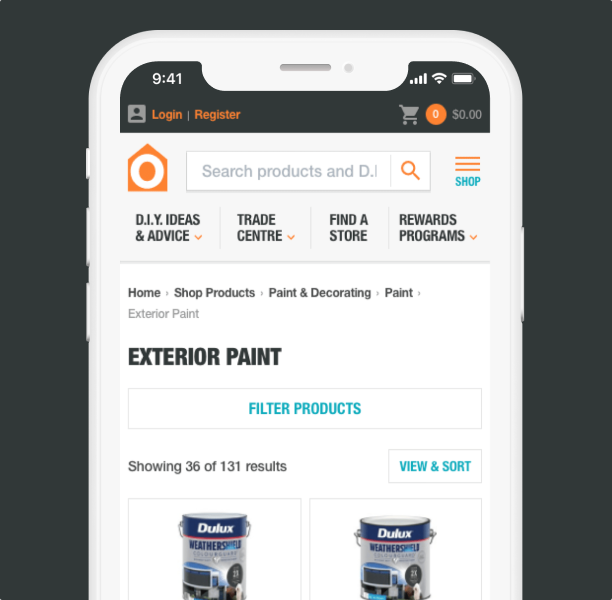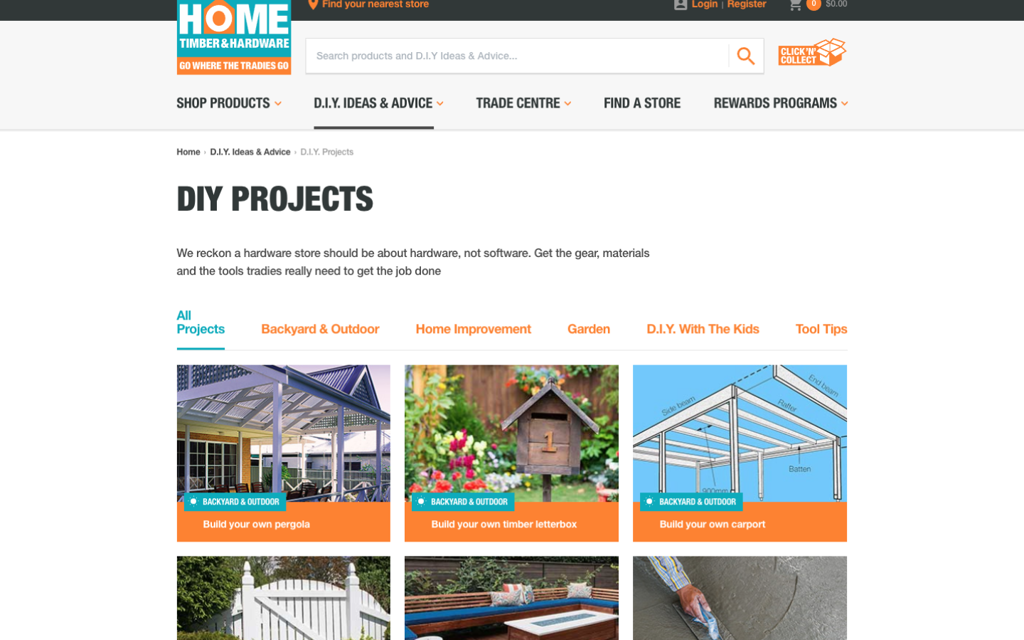 Services provided
Digital Strategy
Research
User Experience design
Usability testing
Art direction
Visual web design
Mobile responsive front-end website development
Technical eCommerce development (Magento Cloud 2.3 CMS for Mitre10, Umbraco CMS for Home Timber & Hardware)
Custom-built Order Management System (OMS)
Data Migration
Payment Gateway Integrations
Testing
Project management
Next case study
Perth Festival
We rapidly transformed Perth Festival's digital presence and helped make the 2019 festival a huge success!